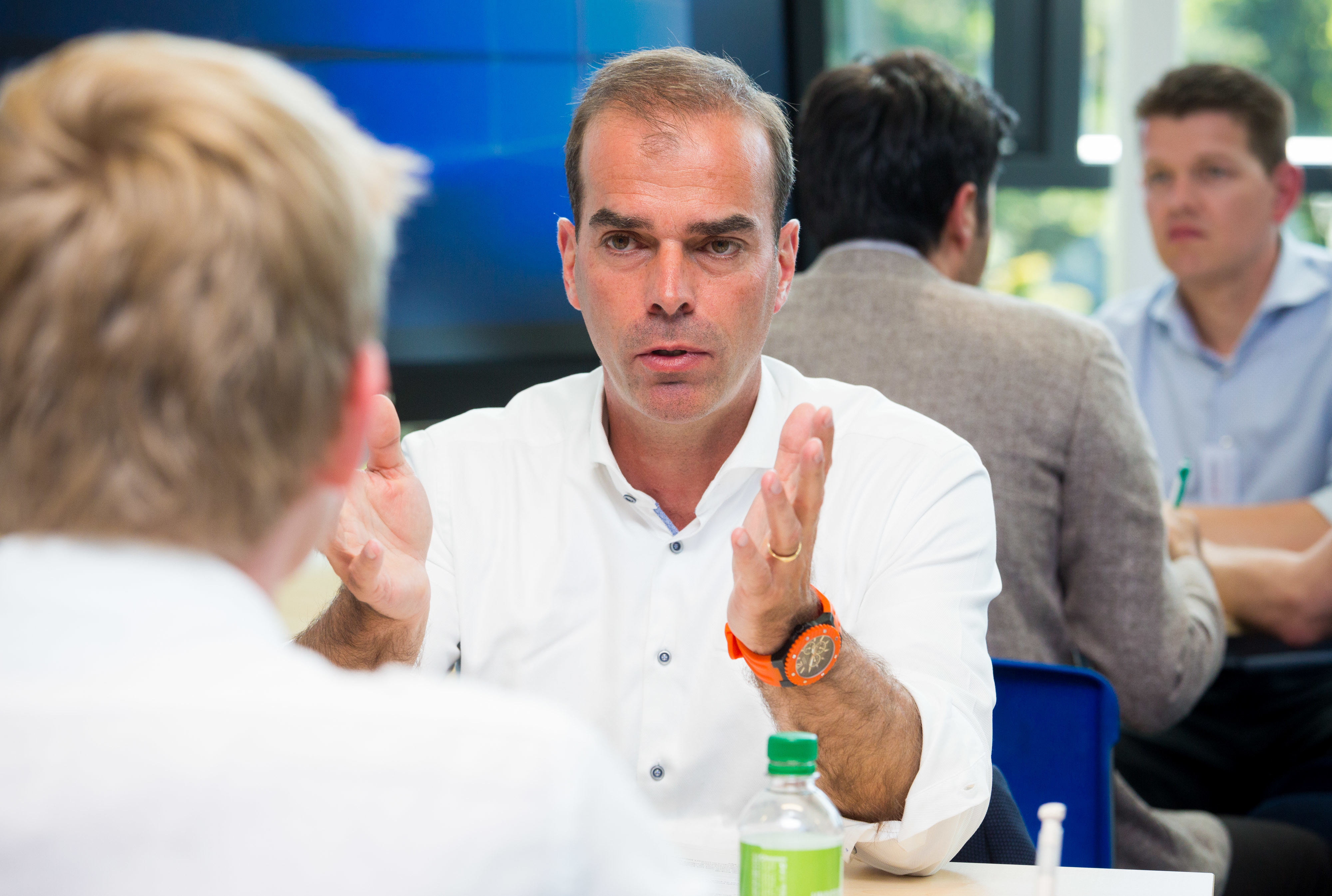 The first meeting with all projects and companies 4 weeks ago was a great success. The UT Challenge was introduced by Lino Thewissen (Project Manager UT Challenge) in front of a crowded room with students and interested partner companies.
After the introduction, the companies were introduced to the students one by one by means of a pitch on the "soapbox". This was followed by the pitches of the students themselves. In this way the partners and students could got acquainted for the first time. The enthusiasm among those present was high and the co-creation made its first steps.
Top 40
In total, more than 280 students created an account on our platform. 90 projects have registered for the UT Challenge and 62 projects made the first round and appeared on the website with their profile. 40 of these projects have made it to the next round and will now prepare themselves for the speed dates and training days to increase their chance of a place in the final.
In recent weeks, our partners have provided the participants with feedback by coaching them online. A total of 155 chats were started. The chat function is still open and can be used within the dashboard throughout the entire challenge! This high involvement of both parties led to a good result and solid basis for the speed dates on 14 May.
We want to congratulate you all and wish you all the best!
Students who do not see their project among the top 40, do not worry, because you can still participate in all workshops and chat with the companies in order for your project to still grow. We hope to see you all again during the next UT Challenge!
Plaex
eeze
SKY-1
Eco-constructions
Hope Café Guatemala
MyDa
Games without Installation
SolarProjects
LoCoMoGo
Drono Box
Instakilogram
VRAnx-c
G-Lake
Micro-supercapacitors
Electrical Multi-tool kit
Printable Electronics on textiles
Raise Endangered Species
Portable Human DNA analyser for forensic science
Track Mark Prioritise System
Online Eye Measurement
MotionGlove
Schone stranden
Big Eye
UCO value
feats.
VitalFlap
SpectAir
SSE Groep
FeathIR
KRED!T
Accellent Resonant Accelerometers
HBOT
Oswald Labs
SPACE PLANT
Eden Advanced Technologies
InstaCool
MyJuice
SmarTender
Property Analyzer
NanoDisc


The projects are ordered randomly